The Topics covered include:
State and Federal Regulations – Your state bathing code is reviewed for pool operation standards such as water testing frequency, acceptable chlorine levels, depth markings and operator requirements . You can view a copy or download your state code here.

Liability and risk management – Legal responsibilities of a certified pool operator are discussed. such as liability, negligence, assumption of risk and the safety of your program.

Filtration systems and recirculation – The filter and recirculation equipment is the heart of your pool system. Different types of filters and filters media are explored. The set-up of the recirculation is (i.e.,  the pump, filter, heater, chemical feeder) is also discussed.

Pool chemistry and calculations – Being able to determine the square footage and volume of your pool is critical running your pool. With this information, you can determine how much chemical needs to be added, acceptable bather load, and how much paint is needed to repaint your pool surface. These pool calculations, along with review of the saturation index, breakpoint superchlorination and chemical adjustments are taught. You can get more information on these calculations here.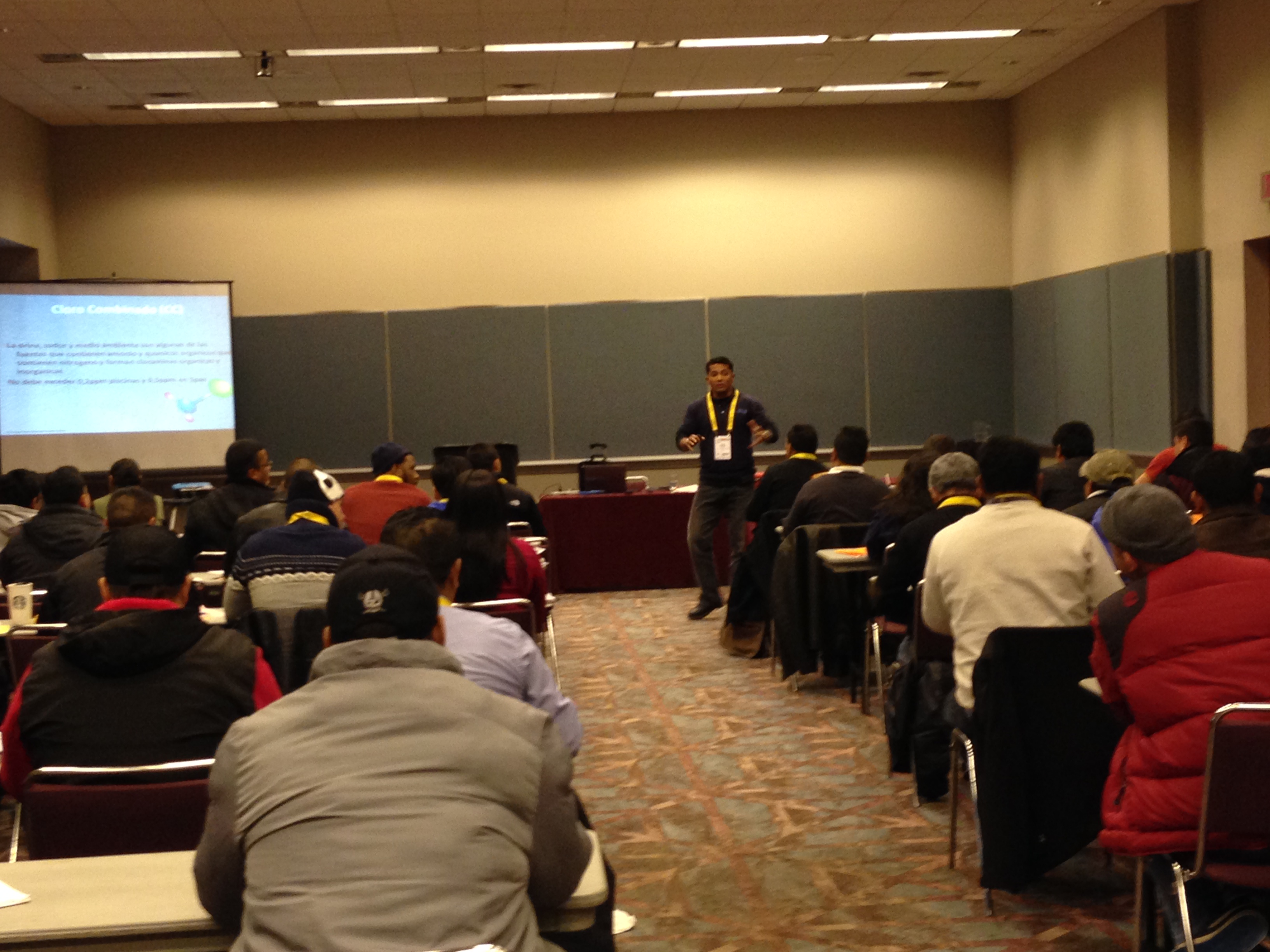 Water sanitizing and testing – A properly balanced pool is essential to fulfilling state requirements, bather comfort and keeping costs down. Water testing procedures and frequencies are addressed.

Maintenance and troubleshooting – Being able to troubleshoot problems at your pool can save you time and money. Simple steps are taught to educate you on some of the typical pool problems such as high/low pH, cloudy water, algae growth, inadequate filtration and more.

Renovations – Facility renovation typically requires outside help. There are many new technologies available. The most important step is developing a renovation plan.

Management and personnel – You wouldn't go to a doctor who wasn't educated. Why go to a pool whose operator isn't? Your personnel is critical is the safe operation of your facility. Responsibilities for Certified Pool/Spa Operator® , lifeguards and office staffed are discussed.

Spas, hot tubs and seasonal pools – A spa, hot tub or therapy pool that isn't properly cared for is a breeding ground for problems. Hot water chemistry poses more challenges than the typical swimming pool. Proper safety, maintenance and operational guidelines are explored.

Energy conservation – Conserving energy is a basic principle that aids in the running of your facility. Topics covered include energy losses, heater sizing and air circulation. 
The textbook for the course, the Pool and Hot Tub Alliance Pool/Spa Operator® Handbook, proves to be an invaluable resource and reference for both the novice and professional.
Online Training Course:
The online training covers all 18 chapters in the Pool and Hot Tub Alliance Pool & Spa Operator™ Handbook

.

There are 8 online lessons associated with the CPO® Certification course. There is a test at the end of each lesson, for which you must achieve a 100% on each, otherwise you have to review material again and retake the test.  You can take up to 6 months to complete the online course.  You can sign in and out as many times as you like. 

Once you complete all the lessons, you are then able to print a certificate of completion for the online portion. You then have 6 months to complete your training with an instructor and take your exam. This certificate must be presented at the Day 2 classroom training in order for classroom admittance and to take the exam.

With Day 1, you will receive the Pool and Hot Tub Alliance Pool & Spa Operator™ Handbook, and an access code to take the lessons online. 

With Day 2, you receive entrance into the classroom with an instructor, handouts and the exam.