Summer's Over: What To Know About Heating a Swimming Pool
Nights are cooler, the air is crisper, and your pool water is colder: autumn has arrived! However, before your professional pool service puts that cover back on, have you considered installing a swimming pool heater? Swimming pool heaters can effectively increase their use far beyond summertime. We'll guide you through everything you need to know about heating a swimming pool. We're sure you'll be thanking us later after your first fall swim.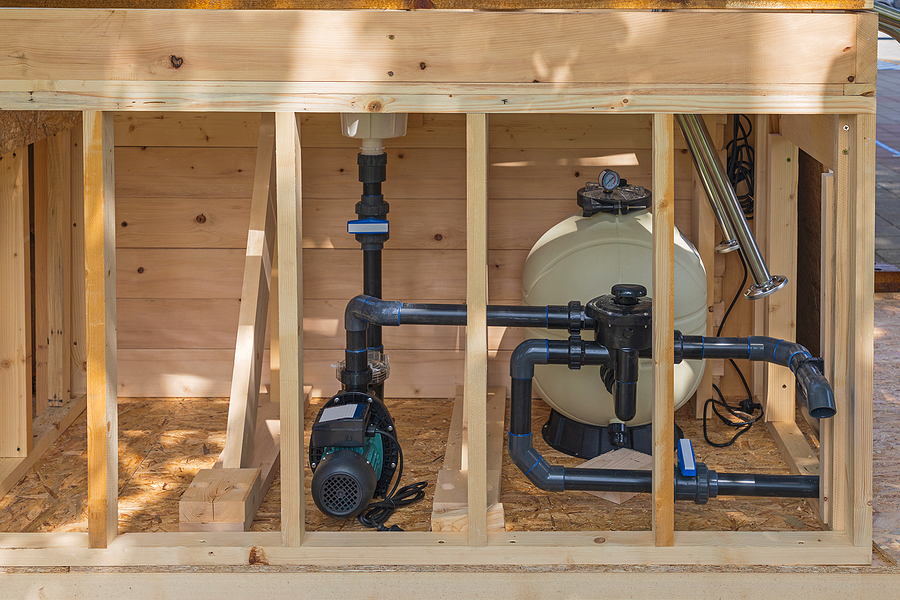 What Kind of Swimming Pool Heater Do You Need?
In order to warm up your swimming pool, a heating system must be installed. There are five main types to consider: gas heaters, electric heaters, heat exchangers, heat pumps, and solar heating. Let's examine each before reviewing the installation process.
Gas Heaters
Heating a swimming pool with a gas heater requires gas or propane in order to work. Due to the combustive elements of propane gas, you should exert extra caution when igniting. If for whatever reason the propane fails to ignite, the gas will remain on the bottom of the heater. Moreover, if the concentrated gas suddenly ignites, a violent explosion can occur, causing the front panel of the heater to burst open. For this reason, you should always follow the manufacturer's instructions to prevent injury.
Electric Heaters
This type of electric immersion element heater is often used for spas as opposed to residential swimming pools. Make sure to keep in mind that electric heaters have a significantly slow heat rise/recovery time.
Heat Exchangers
Primarily used by larger aquatic facilities or recreation centers, heat exchangers use a by-pass line from an existing water heating system in order to heat the new line. In other words, heat is simply exchanged between the two lines. There should always be a thermostat attached that controls the pool temperature. The pool will automatically heat itself thanks to a small circulation pump that turns on according to the thermostat to draw water from the building heating system through the heat exchanger.
Heat Pumps
Heat pumps extract heat from the air and transfer it to the water by using a heat exchanger. Essentially, they move heat from one location to another. Heat pumps have become quite popular thanks to their sole cost coming from the electricity to operate the compressor and the pumps.
Solar Heating
Heating a swimming pool with solar panels means you're expanding the surface of the pool water. Heat energy from the sun is absorbed and transferred to the water. Depending on the size of your pool, sufficient solar panels should have an area equal to 50% or 120% of the pool surface area.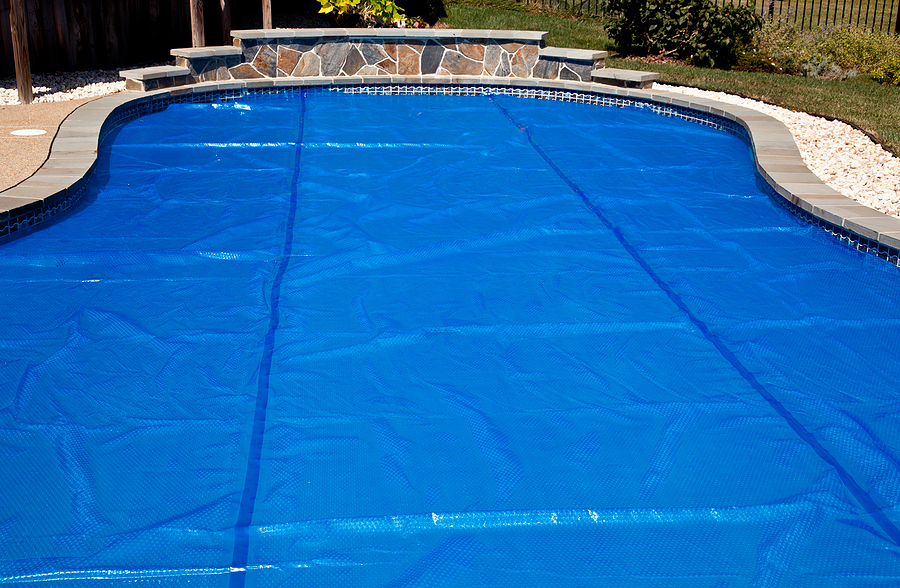 How Are Swimming Pool Heaters Installed?
With help from professional pool services of course! They will be up-to-date with all standards about heating a swimming pool and will install your swimming pool heater according to the following guidelines:
All heaters must be installed at least 5 feet from the inside wall of the pool unless the heater is separated by a barrier.

The heater must be installed on a level, non-combustible surface. 

If the heater is placed in an area exposed to high winds, then it must be installed at least 3 feet from the nearest wall or a wind block must be constructed.

The heater must be installed downstream of the pump and filter. With that said, it should be installed upstream of any automatic chlorination or disinfecting equipment.
Ultimately, you'll be able to heat your swimming pool without any problems as long as the unit is properly installed. This leads us to the final question:
Who Should You Call When Heating a Swimming Pool?
To safely and successfully install a swimming pool heater, Pool Operation Management is your best option. Our experienced professionals understand how satisfying a fall swim can be. For this reason, we'll ensure that you will be able to take an autumn dive without having to worry about injury, improper installation, or chilly water. 
Whether you're looking to heat your residential or commercial swimming pool, our experts will guide you along every step of the way. Contact us today to keep summer alive.