The Monthly Pool Maintenance Cost of DIY Vs. Professional Service
The monthly pool maintenance cost in the United States ranges $121 and $372 if you hire a professional service. The national average is $230. Keep in mind, this is only for residential swimming pools. The price range for commercial pools can be considerably higher. Some pool owners think they can circumvent these costs by maintaining their own pool. However, DIY pool maintenance is not as affordable as you may think. 
Time is Money
One thing many people don't think about is that doing the work yourself isn't free. If you went and put in extra hours at work instead of maintaining the pool, how much extra money would you have? The time it takes to diligently take care of a pool week after week adds up. This needs to be factored into your decision whether to hire a professional pool service or go the DIY route. 
Safety Has No Price
Another thing to factor into your decision to go DIY is safety. Failing to maintain a swimming pool can result in many health hazards. Dangerous bacteria and contaminants can accumulate in a pool, putting all swimmers at risk. Improper chemical balances can irritate swimmers and make them sick. On top of that, handling pool chemicals poses major risks. Professional pool services know how to balance your pool chemicals and handle them safely. 
Long Term Costs
You can avoid the monthly pool maintenance cost of hiring professionals by going DIY but this creates some unexpected costs in the long term. There's a reason many states require a Certified Pool Operator® certification to work at commercial pools. And, some states require licensing and certifications for maintaining residential pools (including New Jersey as of July 30, 2019). Operating a pool is complicated. Failing to properly maintain and operate a pool will likely result in damage occurring to the pool over time. This creates significant long-term costs.
For example, improper pool chemical use can corrode your pool's surface and mechanical components over time. Repairing or replacing these things is not cheap. Also, professional pool services diligently inspect your pool so they can catch issues early. A small tear in a pool liner is a quick fix. However, if the tear goes unnoticed, it can grow into a much larger issue. When you eventually need to repair your pool, it will be more expensive than the professional monthly pool maintenance cost over time.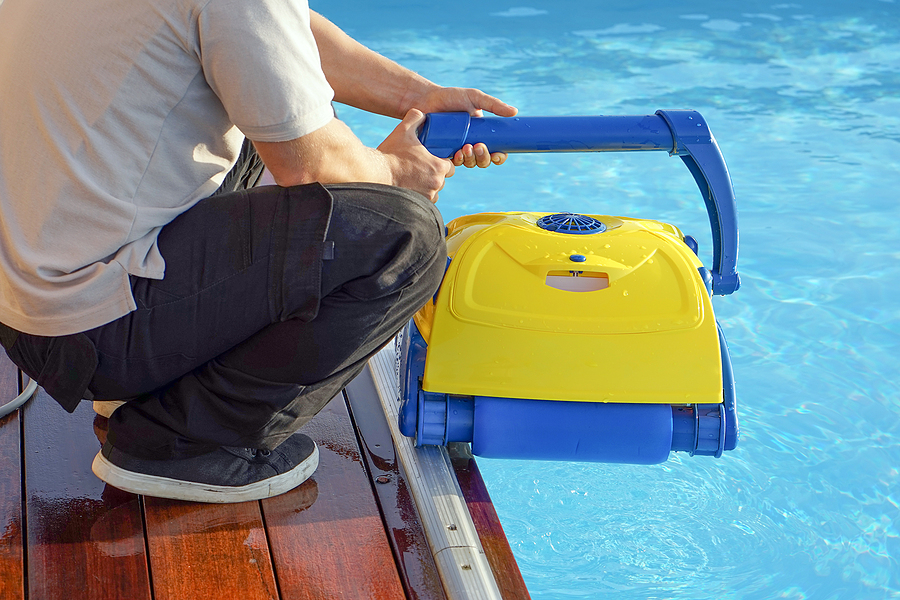 Monthly Pool Maintenance Cost Vs DIY
Only after understanding the true cost of DIY pool maintenance can you make an informed decision. If you would rather have the professionals take care of the job, it's best to go with a trusted company like  Pool Operation Management. Our extensive residential and commercial maintenance services include pool opening and closing, inspections, weekly service, and so much more. 
If you want to do it yourself, we still have you covered. Our award-winning CPO certification courses offer all the information and training you need to properly take care of a pool. Our two-day courses offer a wealth of information and training in everything from pool chemicals, to energy conservation to surface water removal. We even sell pool equipment, chemicals, and more! To get in touch with the pool experts, contact us today.