What Does Pool Service Include? And Other Pool Service FAQs
At Pool Operation Management, we often receive questions from our clients such as "what does pool service include?" and "how often should I service my pool?" In this article, we aim to answer some of the most frequently asked questions about pool service, so you can make an informed decision about maintaining your pool.
What Does Pool Service Include?
Every company is different; some professional pool businesses just offer cleaning, while others handle design and repair work. At Pool Operation Management, we proudly offer a comprehensive range of services to keep residential and commercial pools clean and well-maintained. Let's take a closer look at a few:
Regular Pool Cleaning
When wondering "what does pool service include," cleaning typically tops the list. Professional pool staff will regularly clean your pool, remove debris and leaves, brush the walls and floor of the pool, and vacuum any dirt or algae from the pool.
Chemical Balancing
Pool service providers will routinely check and balance the chemicals in your pool, including pH levels, chlorine, and alkalinity. Above all, chemical balance is essential to keep your pool safe and healthy for swimming.
Equipment Maintenance
A professional pool service will also inspect and maintain all the equipment in your pool, including filters, pumps, and heaters. This ensures that your pool is functioning properly and efficiently, saving you money on energy bills. They will also inspect your swimming pool and equipment for visible leaks.
Additional Services
Pool Operation Management offers even more services for your convenience. From pool inspections and service work to openings and closings, we provide a wide range of services in order to effectively maintain your pool.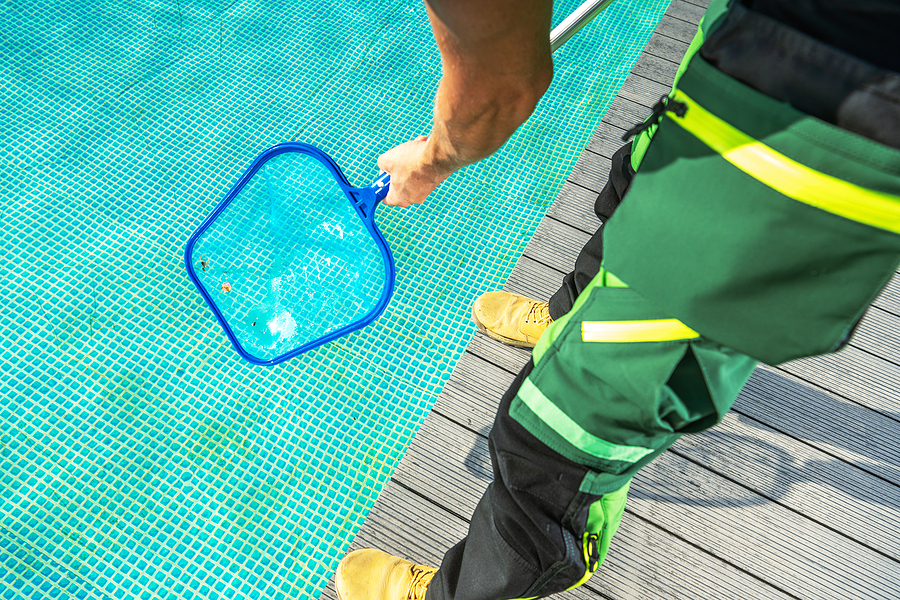 How Often Should I Have My Pool Serviced?
The frequency of pool service depends on a variety of factors, including the size of your pool, the amount of use it receives, and the climate in your area. Generally, we recommend weekly pool service for most pools. Some clients wish to have biweekly service, but we found this type of service allows too much time between visits for the condition of the pool to go downhill. It requires more time and chemicals to bring your pool back to beautiful, which actually costs you more money.
What Are the Benefits of Regular Pool Service?
A Safe and Healthy Swimming Environment
Proper chemical balance and regular cleaning ensure that your pool is safe and healthy for swimming. With that said, this is one of the most important benefits of regular pool service.
Cost Savings
Regular maintenance and equipment checks can identify and address minor issues before they become major problems, saving you money on costly repairs. In other words, you'll be able to keep up with small repairs before having to break the bank for larger replacements.
A Longer Lifespan For Your Pool
Routine maintenance and cleaning can help extend the life of your pool, so you can enjoy it for years to come without having to worry about potentially replacing it.
Improved Efficiency
Weekly equipment maintenance ensures that your pool is functioning properly, which can improve energy efficiency and save you money on monthly bills. With the help of a professional pool service, your swimming pool will be running as smoothly as possible.
How Do I Choose a Pool Service Company?
Choosing the right pool service company is the first step in ensuring that your pool is well-maintained and safe for swimming. Here are some tips for choosing a pool service company:
Look for Experience: Choose a company with years of experience in pool service and maintenance.
Check Credentials: Ensure that the company is licensed, insured, and bonded to provide pool service in your service area.
Ask for References: Ask the company for references from satisfied customers. Check out their website or Google for testimonials too. (Take some of those with a grain of salt).
Compare Prices: Compare the prices and services offered by different companies to ensure that you are getting the best value for your money. But remember, don't buy on price. You get what you pay for. 
Ask About Their Services: Ask the company about the services they offer, and whether they can provide customized service plans to meet your specific needs.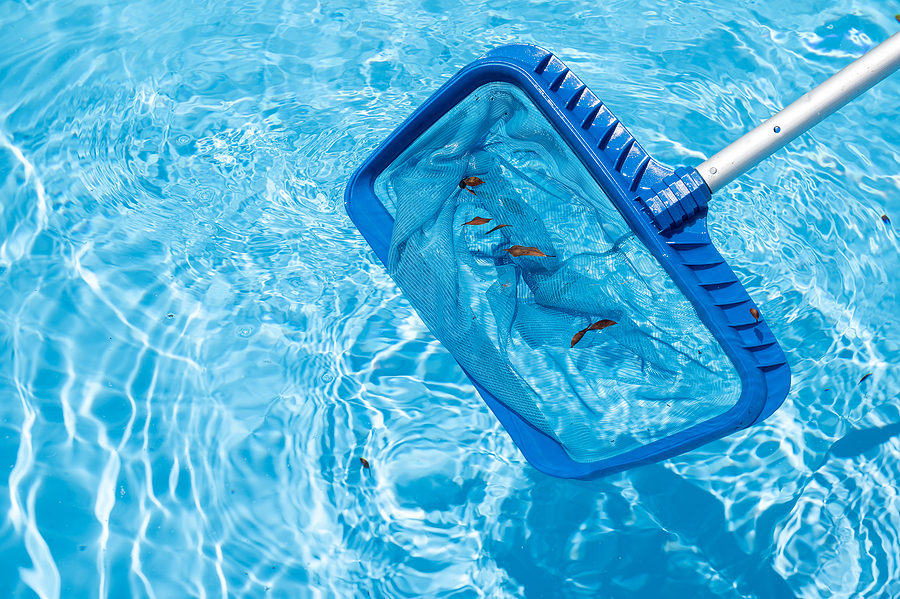 For Expert Pool Service, Choose Pool Operation Management
When it comes to regular pool service, Pool Operation Management is the local leader. We have been providing successful swimming pool services in Ocean and Monmouth County NJ since 1980. Instead of asking "what does pool service include," you should be asking "how do I get started with Pool Operation Management?" If you're ready to schedule weekly pool service or have any other questions, reach out today.