5 Reasons Why You Should Consider a Monmouth Pool Service
Do you own a commercial or residential pool in Monmouth County NJ? If so, you know firsthand the amount of time and energy needed to successfully maintain your pool. However, during the summer months, it can be hard to find the time to keep up with cleaning. And when Fall arrives, you need to set aside time to close it up for the season. Taking care of your pool can quickly become overwhelming. To help you tackle this task, we recommend hiring a Monmouth pool service. Here are 5 reasons why you should consider it!
1. Save Time and Skip the DIY
Anyone who has ever maintained a swimming pool will know that it is a never-ending task. In addition to the regular tasks of skimming leaves and debris from the surface, pools also require regular cleaning and chemical treatment. This can be a challenge for busy families, particularly in the summer months when the pool is in heavy use. However, there is a solution: hiring a Monmouth pool service. With a local pool professional by your side, you can enjoy all the benefits of having a pool without all of the upkeep. A team of experienced professionals will take care of everything, from cleaning and maintaining the water quality to skimming leaves and debris from the surface. As a result, you'll be able to spend more time enjoying your pool and less time worrying about it.
2. Experience = Success
Working with a Monmouth pool service with plenty of experience is a surefire way to achieve successful swimming pool maintenance. Experienced pool professionals will be able to clean, balance, and service your pool with a level of mastery unmatched by the layman. For example, they will be able to employ time-tested techniques and tricks of the trade to best maintain your swimming pool. You can rest assured that your pool professional will expertly take care of your pool while you focus on other responsibilities or just take some time for yourself.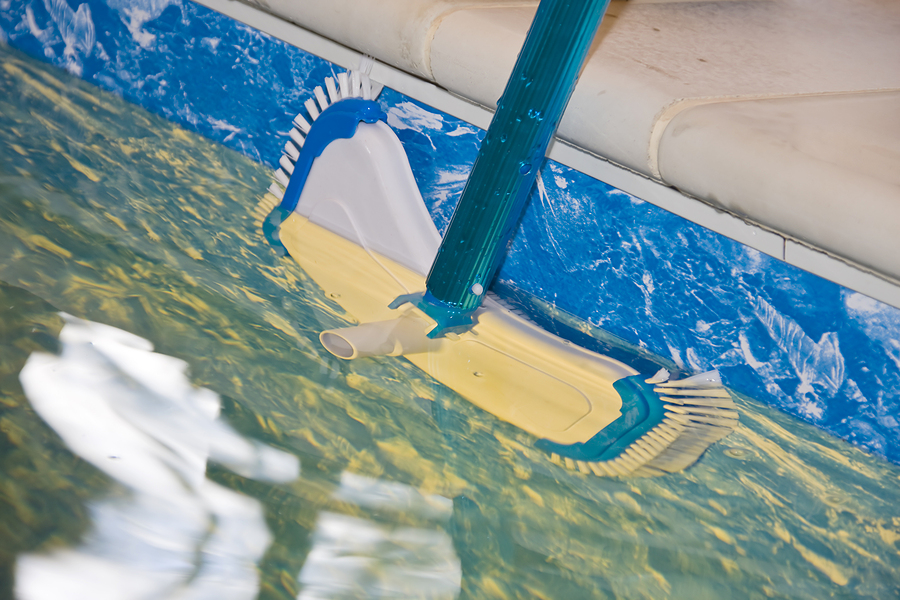 3. Avoid Costly Repairs
Pool professionals are dedicated to providing high-quality pool care and maintenance services. By hiring a Monmouth pool service, you can avoid the costly repairs that can result when a pool is not properly cared for. Experienced and certified professionals will work diligently to keep your pool clean and functioning properly. In addition, they will be able to inspect your pool for any potential damage. Instead of letting a minor issue become a major one down the line, professional pool services will allow you to nip any potential issue in the bud and make any necessary or preventative repairs right away. This goes hand in hand with our next reason to consider a Monmouth pool service:
4. Ensure Your Pool's Longevity
As any pool owner knows, regular maintenance is essential to keep the water clean and comfortable. Not only will this help to extend the life of your pool, but it will also save you money in the long run. With professional pool service, you can avoid the need for expensive repairs or replacements in the future. This makes for a long-lasting swimming pool. As a result, you and your family can enjoy your swimming pool for years to come without having to worry about the need to replace it.
5. Plenty of Pool Services
By hiring a Monmouth pool service, you will be able to take advantage of the other services they offer.  On top of weekly pool maintenance, cleaning, and chemical balancing, they will be able to assist you with pool inspections, leak detection, pressure testing, openings, closings, and even service work. In other words, your swimming pool will be in the best possible hands. There is no need to hire multiple professionals for a variety of tasks. The right pool service will be able to take care of every single aspect of your swimming pool. This will not only relieve you of a headache but will also prove to be extremely convenient especially when life gets busy.

Pool Operation Management is Your Monmouth Pool Service
Maintaining a pool is a lot of work, but it doesn't have to be yours. Let Pool Operation Management help. We can save you time and money in the long run. Our technicians are experienced and know how to properly maintain a pool, avoiding costly repairs down the road. In addition, we offer a variety of residential and commercial services in order to ensure your pool's safety and longevity. So what are you waiting for? Reach out to Pool Operation Management today.