Commercial Pool Supplies: What You Should Stock Up On For Summer
We know it's only February, but it's never too early to prepare for swimming season! When summer gets closer, commercial pool supplies will become harder to find. More and more pool owners will be flocking to stores to stock up on what they need for the imminent season. Stay ahead of the curve and gather the products you need before everyone else.
What Do You Need?
This depends largely on what kind of pool you own. If you're a residential pool owner looking to stock up on pool supplies for your family, you'll need the basics. Gather the chemicals you'll need for when it's opening time: chlorine, pH and alkalinity adjusters, calcium hypochlorite, etc. You may also consider picking up some new cleaning equipment. Whether it's a new leaf net, pool brush, or skimmer, make sure you are all set for the summer.
If you are a commercial pool owner or manager, your supplies list is a little bit longer. Let's review everything you should stock up on for the coming season.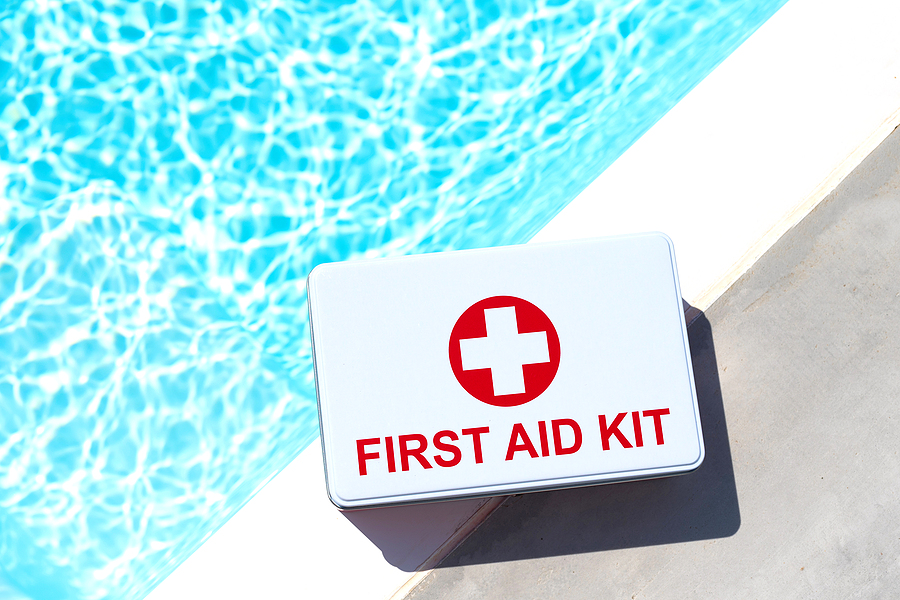 Commercial Pool Supplies
When it comes to operating a commercial swimming pool, you'll need to stock up on quite a few items other than the aforementioned basics. We can categorize these commercial pool supplies into four categories: filtration, safety, signage, and management. Let's take a look at each.
Filtration
When it comes to filtration products, you need a flow meter. These measure the actual flow of water through your swimming pool recirculation system. They are calibrated to the size of your pool's piping and measure gallons per minute. Examine your existing flow meter to determine if it needs replacing. If it does, contact a professional team to install it before summer arrives. Also, you may want to have extra gaskets, gauges, and tubing on hand.
Safety
It is extremely important to double-check that you have all the safety products you need for the upcoming season. Filling up on these commercial pool supplies should be your top priority. Make sure you are stocked up on first aid kits; you never know when someone might slip on the wet surfaces surrounding your swimming pool. If you employ lifeguards at your facility, ensure you have enough rescue tubes and ring buoys if necessary. Check your state code to determine what exactly you are required to have at your pool. With the proper supplies on hand, you will be ready for a safe swimming season.
Signage
The next commercial pool supplies on our list is signage. Stocking up on accurate and updated signage plays just as important a role in safety as the products in the previous section. Whether you need to post "bather rules," "adult supervision," or "area closed" signs, make sure they are posted in the correct location and clearly visible and understandable. Up-to-date signage will effectively reduce injuries in the upcoming season.
Management
Finally, when it comes to management-related commercial pool supplies, make sure you have a seasonal or monthly logbook ready to go for the season. A fresh logbook will help you stay organized as you manage your facility. We promise you'll thank us later.
Ready to Stock Up on Commercial Pool Supplies?
Look no further than Pool Operation Management. Let us be your one-stop-shop for all things pool maintenance and preparation. Whether you need to order commercial pool supplies, require assistance opening or balancing your pool, or looking to receive a pool inspection before the season begins, our team has everything you need. We offer countless commercial pool services ranging from leak detection and pressure testing to serving as swimming pool expert witnesses. 
Whatever the case may be, let Pool Operation Management dive into your needs and provide the solution. Reach out to us today to get started!