How To Prevent a Swimming Pool Entrapment Accident
From 1999-2007, there were 74 reported cases of pool or spa suction entrapment accidents, resulting in 9 deaths and 63 injuries[1]. Swimming pool entrapment is when one becomes trapped or "stuck" to a suction port in an aquatic body of water. This is a danger that Certified Pool Operators® must be aware of and fully trained to deal with should it ever occur. So, how do swimmers become entrapped and what procedures are put in place to deal with the worst-case scenario?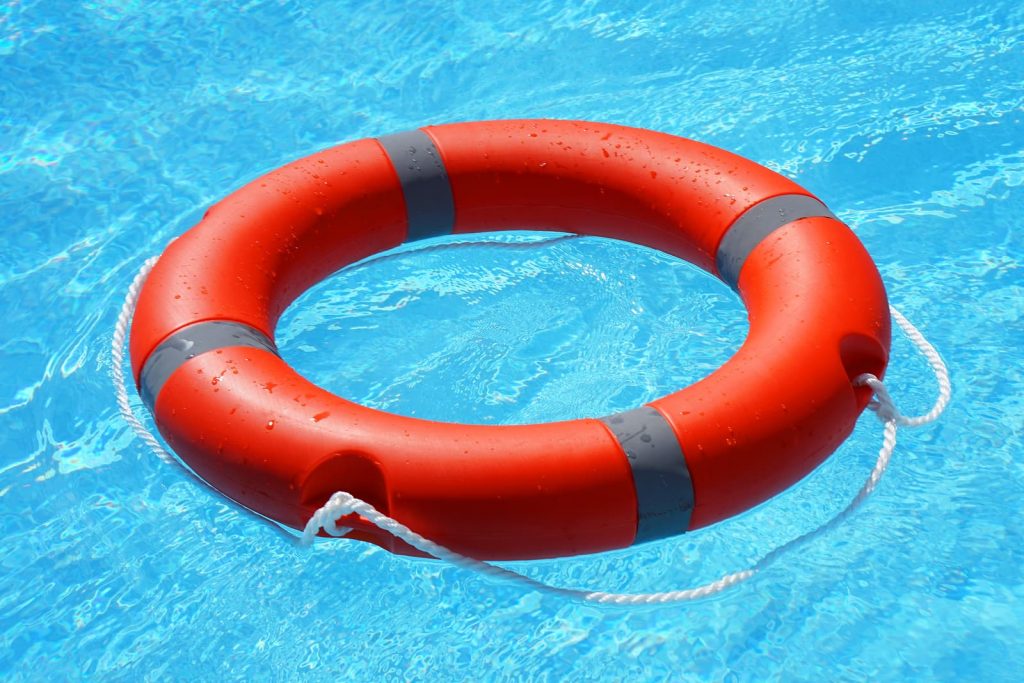 Types of Swimming Pool Entrapment
There are several types of swimming pool entrapment that occur in pools and spas, with hair entrapment being the most common and deadly. Hair entrapment is when long hair passes through a suction outlet cover and then entangles beyond the cover, locking the head to it. Another type is limb entrapment when a suction outlet cover is missing or broken and the suction holds a limb within the plumbing.
Body entrapment occurs when a body is held against a suction outlet and forms a seal. Another, very severe case of entrapment occurs when a swimmer's buttocks forms a seal around the suction outlet, causing the rectum to burst and viscera to be withdrawn from the body. Finally, mechanical entrapment occurs when something like a bathing suit or necklace on a swimmer tangles with a structure under the water, preventing the swimmer from moving freely.
Prevention
Prevention is the most important way to avoid swimming pool entrapment. A Certified Pool Operator® should be aware of how to prevent entrapment and comply with regulations. The Virginia Graeme Baker Pool and Spa Safety Act, as amended to Pool and Spa Safety Act, defines these precautions through legal requirements that promote safety. Each swimming pool or spa cover must comply with this federal regulation. The ANSI/APSP – 16 performance standard states all suction outlets must have multiple levels of protection to prevent entrapment.
Suction covers must include permanent labeling with the maximum flow rate recommended by the manufacturer, the life expectancy of the cover, whether it is intended for wall or bottom use, and labeled appropriately.  Also, covers may be qualified Field Fabricated Outlets that have been certified by a Registered Design Professional.
Any pool or spa with a single main drain must also be equipped with one of the following devices:
Safety Vacuum Release System

Suction-Limiting Vent System

Gravity Drainage System

Automatic Pump Shut-Off System

Drain Disablement

Other systems approved by the Consumer Product Safety Commission
Further Prevention
To further reduce the chances of swimming pool entrapment, no pool or spa should be operated if any of the vacuum outlet covers are missing or damaged. Local codes require duel-drains to reduce the potential for entrapment and the drains must be at least 3 feet from center to center, or 1 meter apart. The duel drains must also be hydraulically balanced or be on two separate planes. If a pump ever needs to be replaced, the manufacturer should assist in selecting a pump that draws flow that doesn't exceed the cover's maximum rating if 100% if the circulation system passes through the cover. Safety Vacuum Release Systems (SVRS) also work to reduce the risk of entrapment. These systems have built-in controllers that detect blockage and automatically shut off the pump.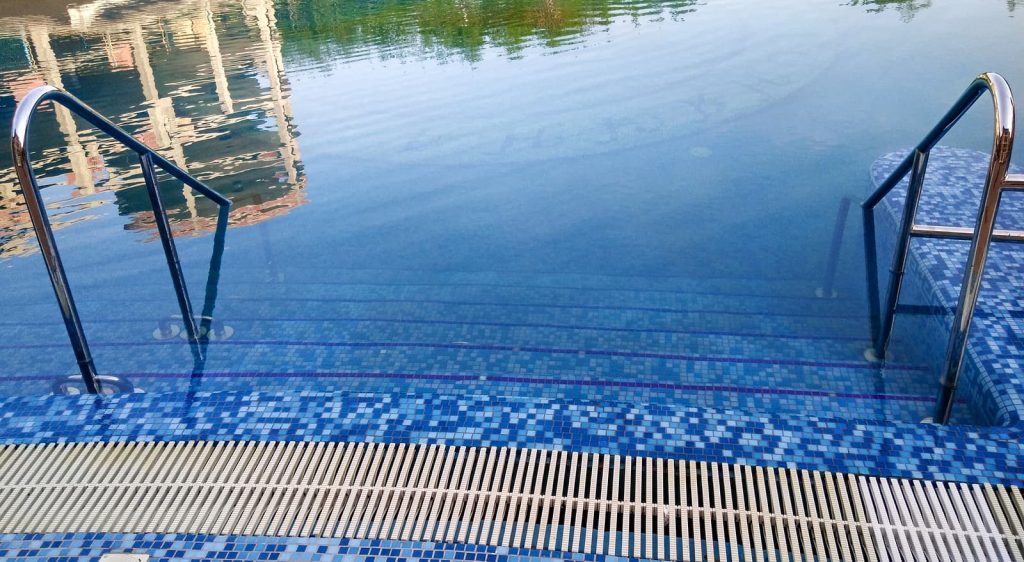 Certified Pool Operator® Training
We've only covered the basics of how to prevent swimming pool entrapment. To learn the best way to manage the risk of entrapment, take the Certified Pool Operator® program. You can learn from the experts at Pool Operation Management.  Our award-winning pool operator training courses show you how to properly operate a swimming pool or spa facility. Our two-day courses offer a wealth of information and training in everything from pool safety to energy conservation to risk and liability. For the very best in pool operation, contact us today.
[1] Source – Pool & Spa Operator Handbook, National Swimming Pool Foundation